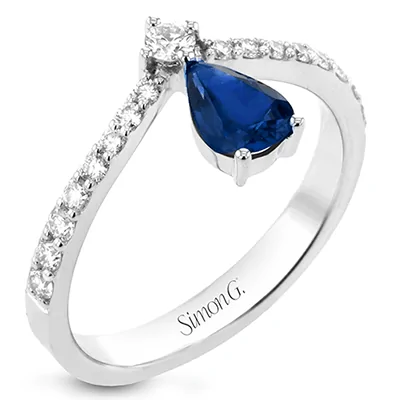 PRODUCT DETAILS
---
This fashionable 18k white gold ring features an inverted teardrop 0.74ct sapphire atop a diamond in the center of its attention-grabbing design.
Pear shape Head 0.00ct (5.00 x 7.00)
---
Colors of the Season
Express your style with exquisite gemstones in every colors of the rainbow. Ruby, sapphire, emerald, tourmaline, opal- your choice. Explore all of our gemstones here.
DISCOVER
---